Schedule Jobs Quickly and Efficiently
 Easily schedule jobs and assign crews
Schedule Jobs
Bring job scheduling into the 21st century. Know exactly which crews are available and assign them to jobs instantly.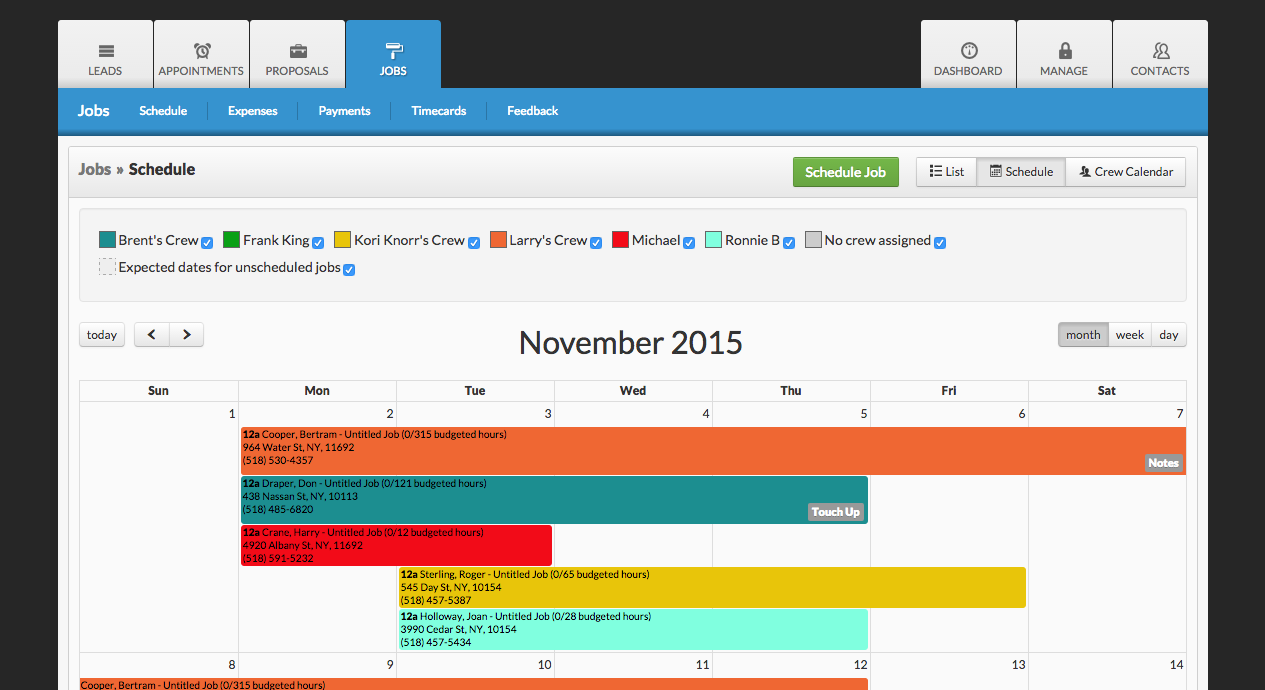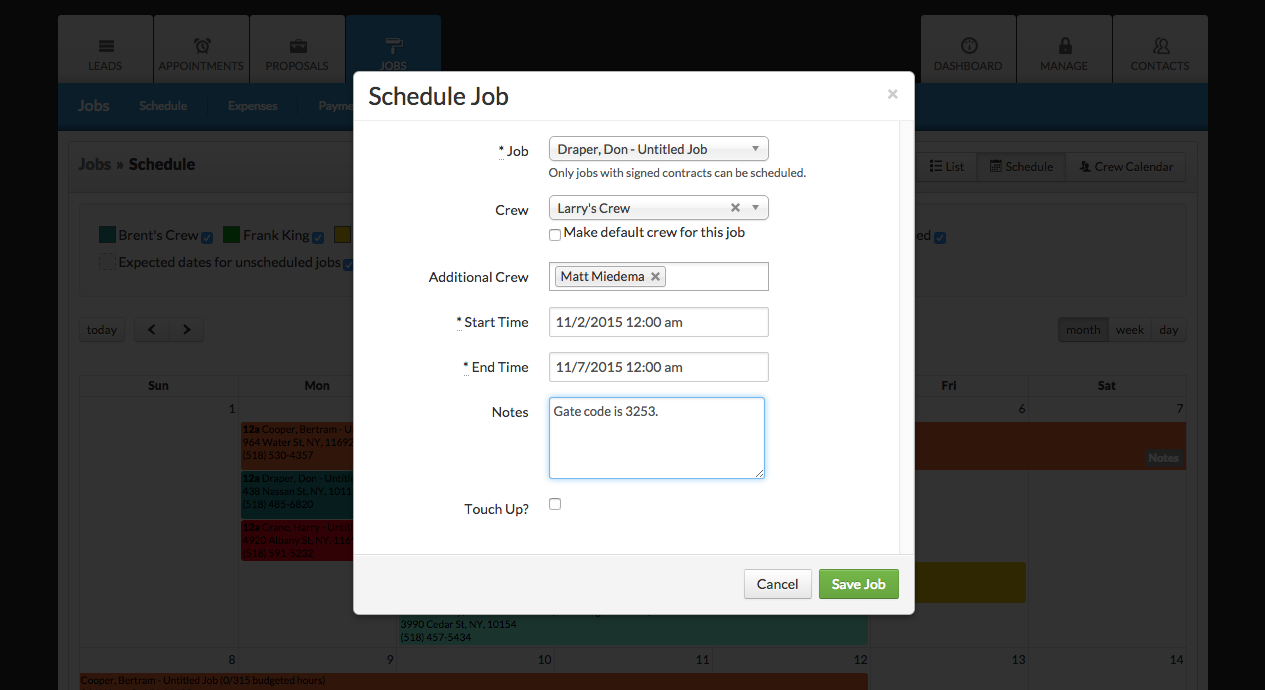 Assign Crews
Once a crew has been assigned to a job, they'll be able to log in and view the paperwork and customer info for that job. View your entire production schedule, at a glance, or view job schedules for crews individually.
Notify Customers
Automatically email your customers when their job is scheduled and give them a heads up if their job dates change. Send automatic reminders a few days before to confirm that you'll be there.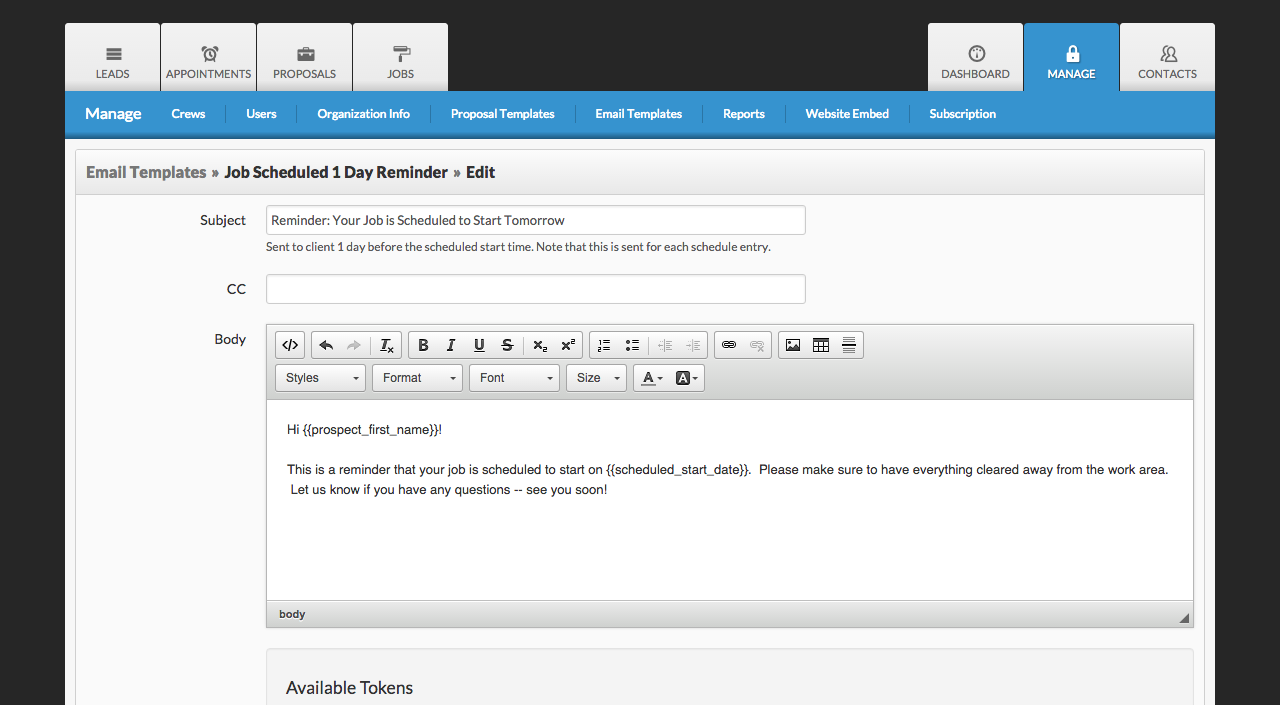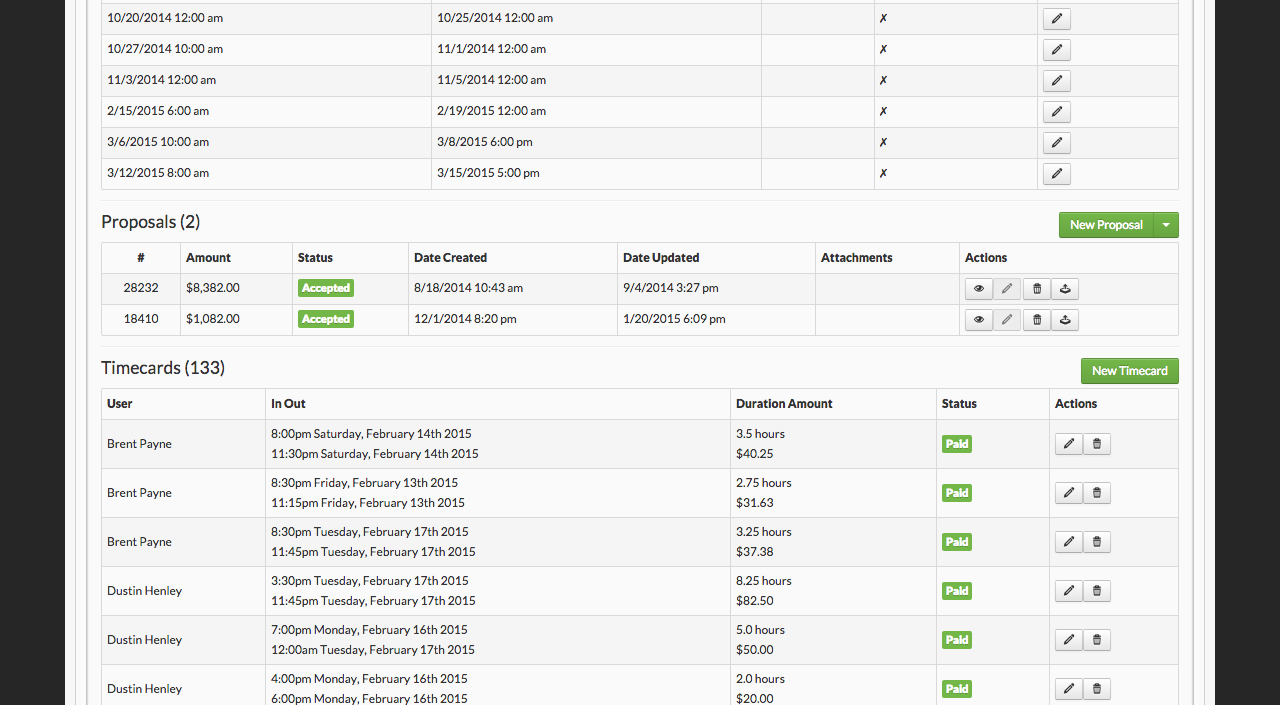 Track Budgets
Make every job profitable by setting your labor budget and tracking time and materials relative to it. Spend your time on the customers and opportunities that increase your margins, not your headaches.
Collect Feedback
Once a job is marked complete, request feedback from customers to get their thoughts on how the job went.