Sign Prospects Faster
Create proposals on the fly. Get them to prospects instantly.
Create Templates
Tired of writing the same proposal over and over again? Proposal templates will save you a ton of time. Create the template and use it over and over, changing only the few small details needed to make it feel custom.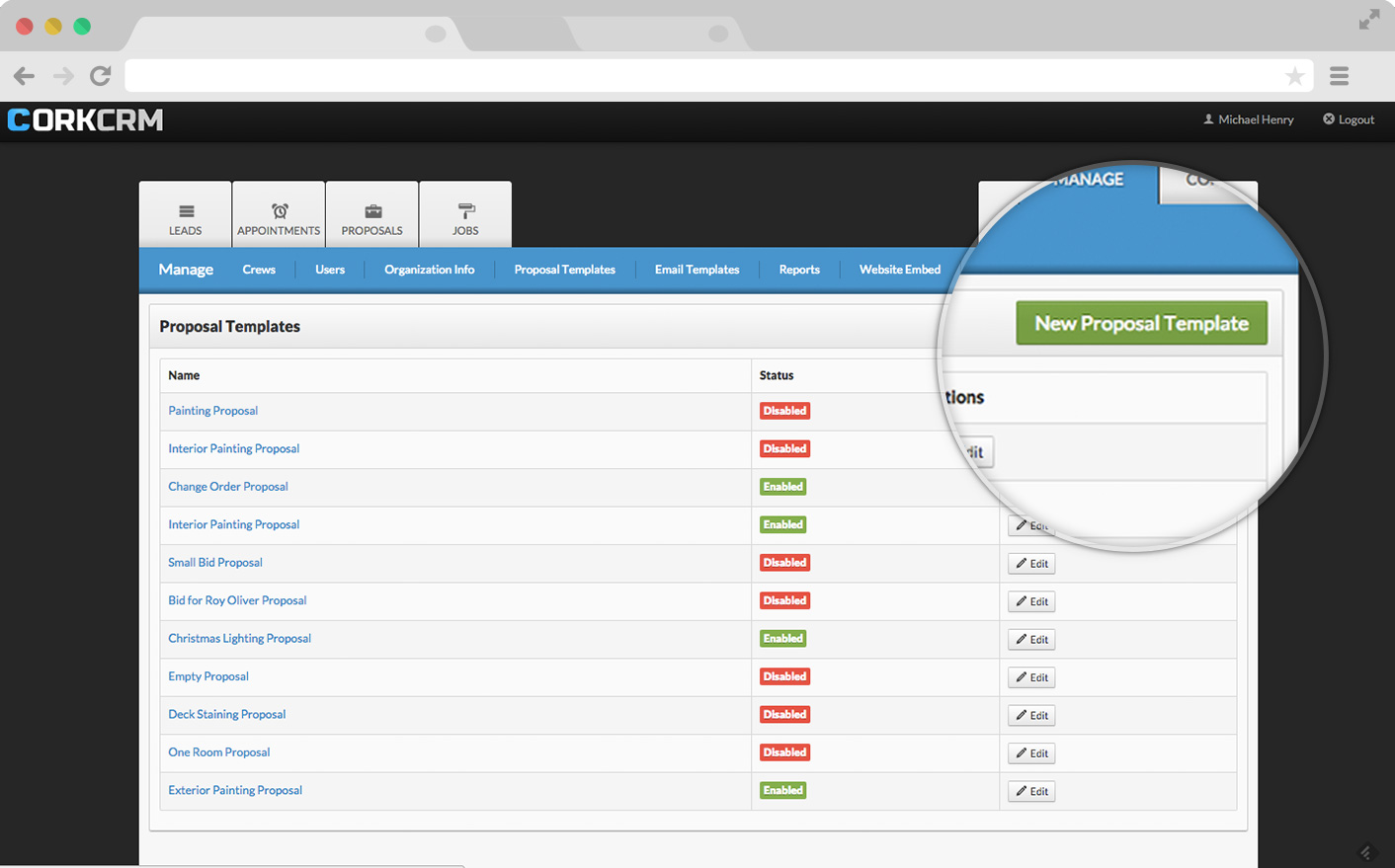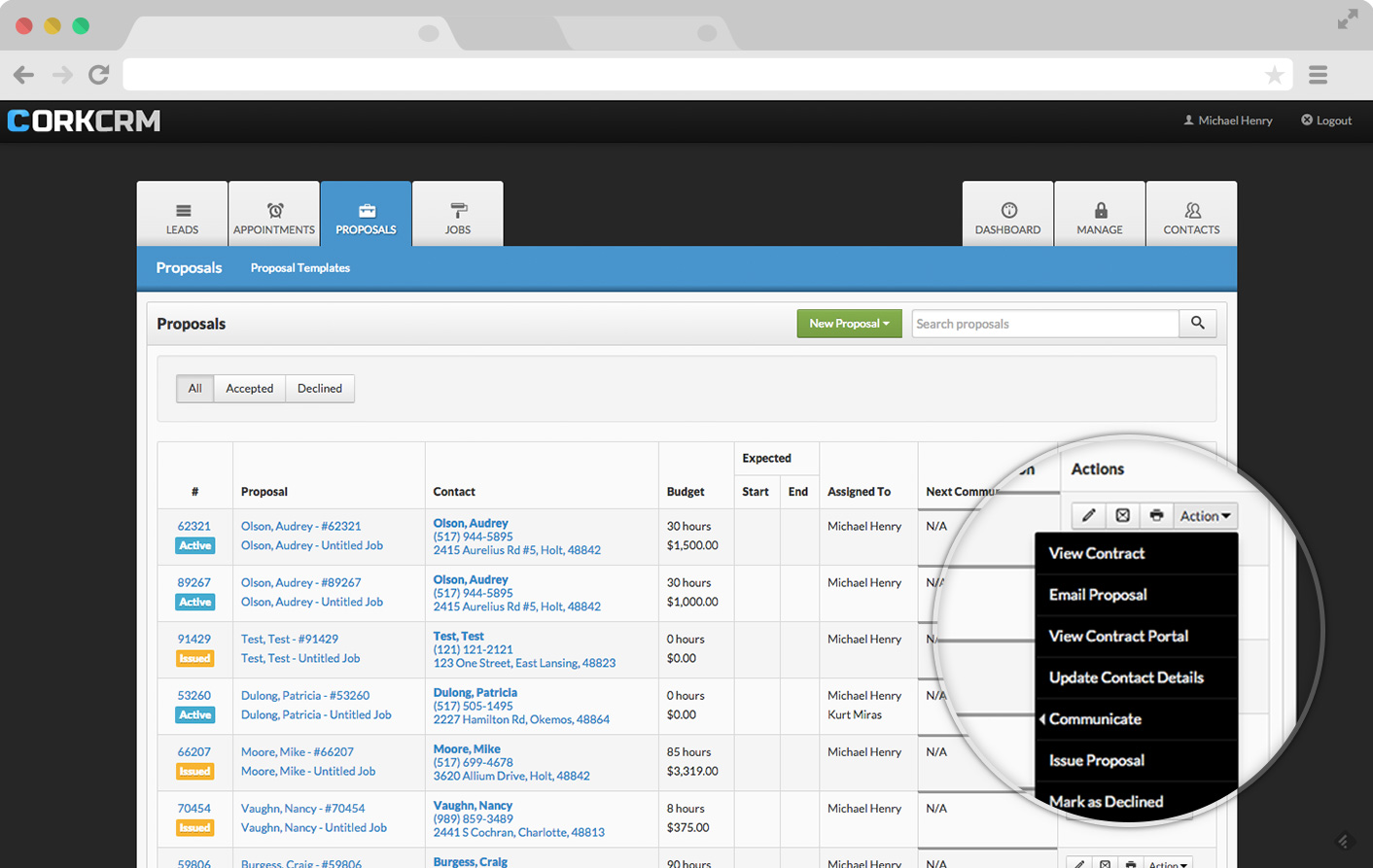 Manage Proposals
Track where each customer is, individually, in their decision making. Indicate whether a proposal has been accepted or declined, or if the customer is still mulling it over. We make it really easy for you to work quickly because life's too short to waste on paperwork.
Automate Follow Up
Don't be a stranger. Stay top of mind with your customers with automated email follow up. Because why bother following up yourself when technology can do it for you?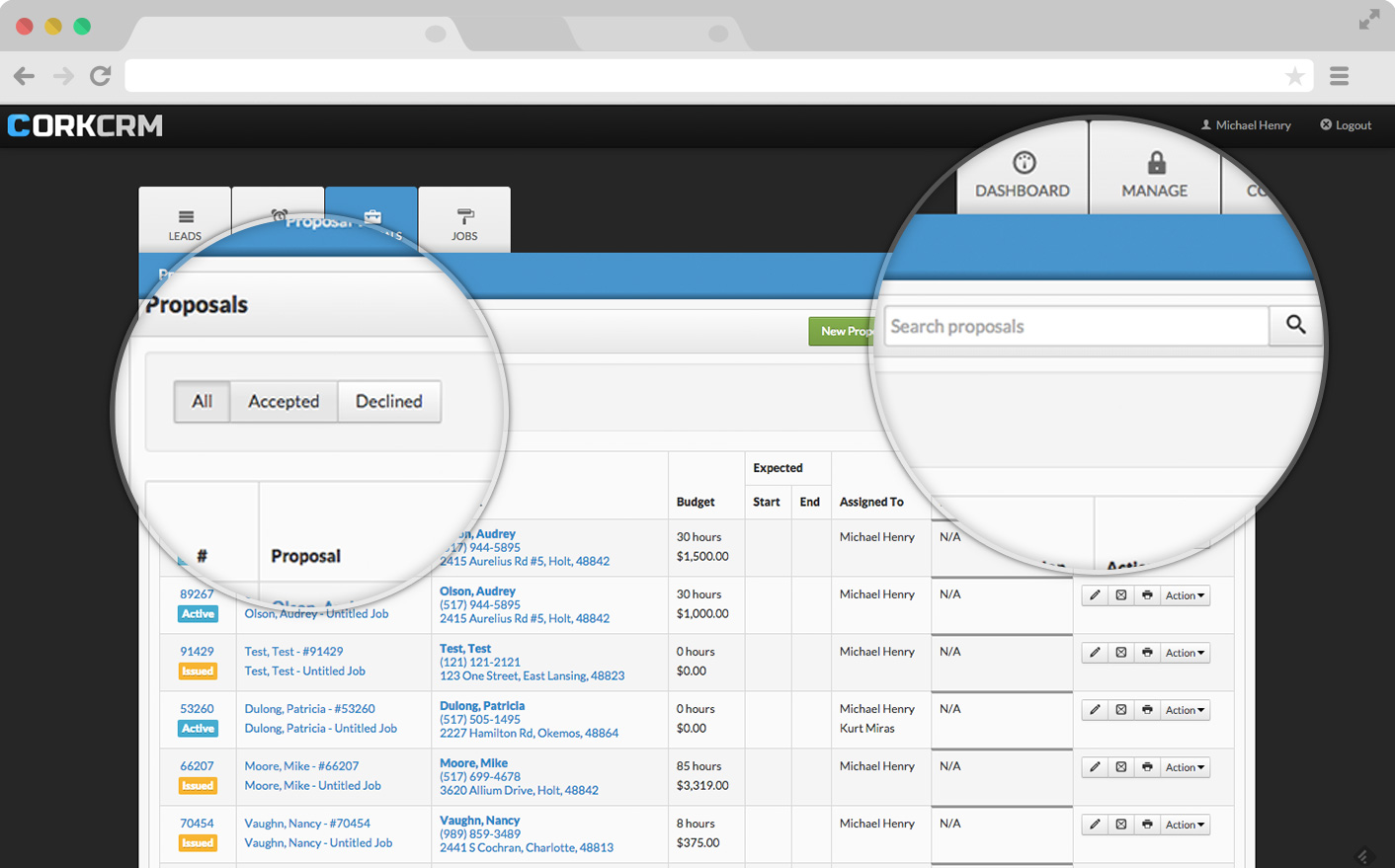 Search Proposals
Say goodbye to "where did I save that file…" With CorkCRM, you can search through all of your proposals quickly and easily, so that you can find what you need, right when you need it.
Change Orders
That's right, your customer just changed their mind again. Apparently the last three reds they picked were "too red". Document every change on the job and make it easy for your guys in the field to keep up.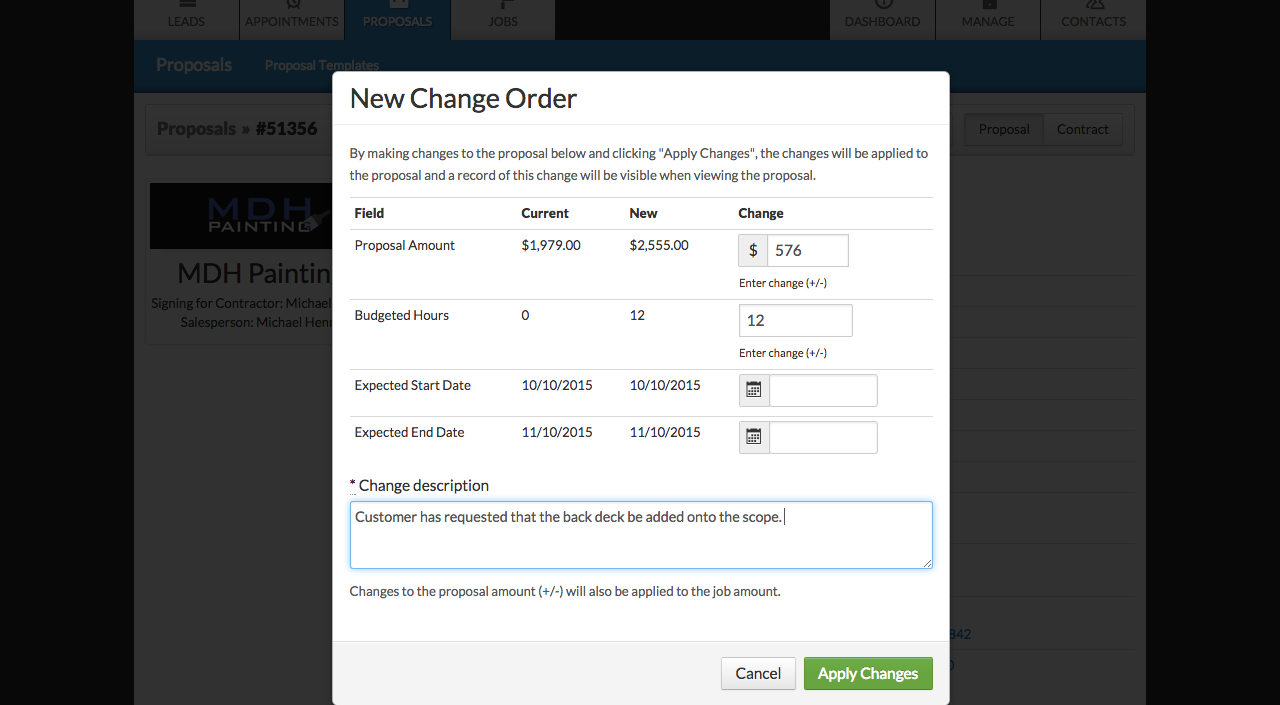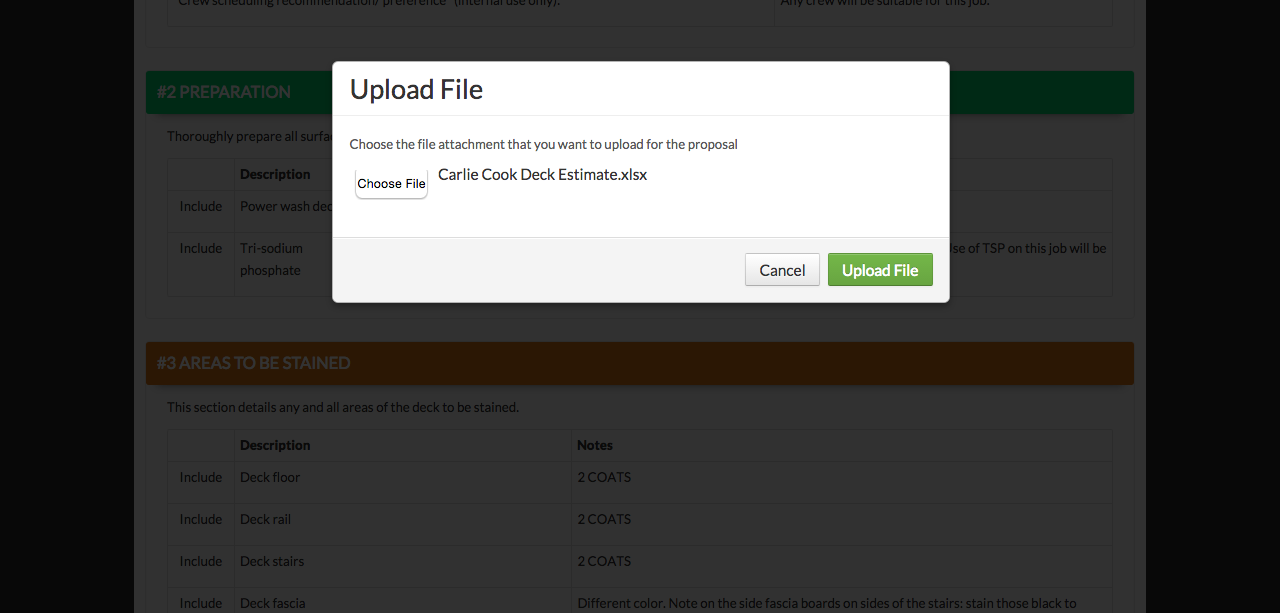 Upload Files to Proposals
Keep everything in one place by uploading estimate spreadsheets, color schedules, and job photos directly to the proposal. Sometimes it's better to keep all your eggs in one basket.